NCSS envisions a future where every K-12 school is a safe environment for learning and free from all acts of violence. To get there, we need your help. Check out these resources to get started.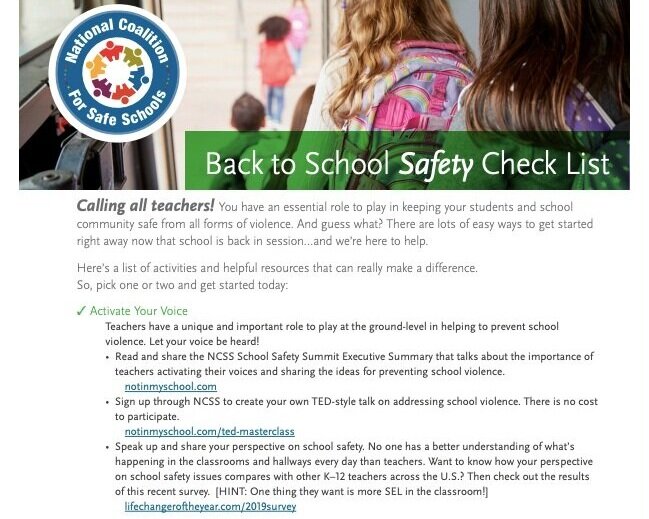 Back to School Safety Checklist
A list of simple activities you can integrate into your instruction during the school year.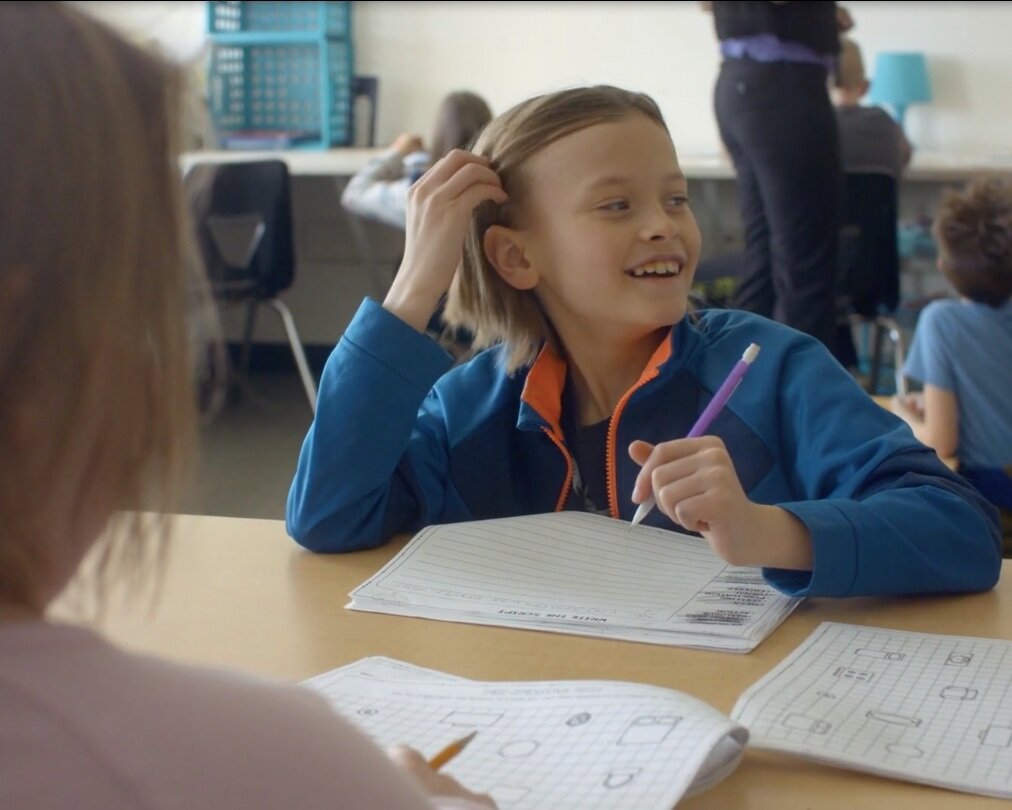 B.I.O.N.I.C (Believe It or Not, I Care) Team
An organization started by NCSS member Sandy Austin to create more caring schools and communities.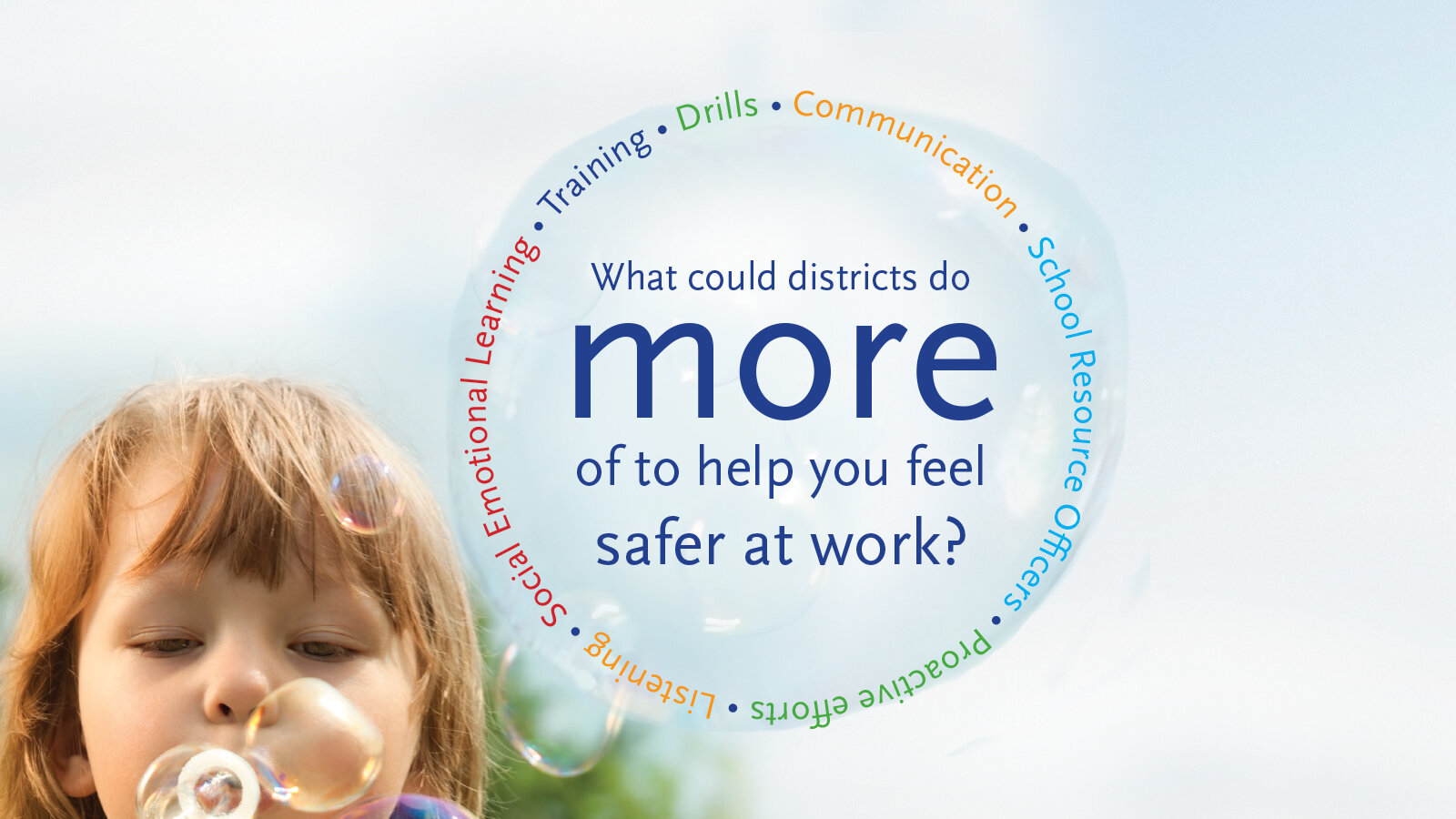 School Safety Infographic
Insights from a survey of K-12 educators across the country on how to prevent school violence.
School Safety Writing Competition/Symposium
A project started by NCSS member Keishia Thorpe to give students a voice in school safety planning.
A unique opportunity for K-12 educators to develop and share their ideas on school safety via TED-style talks.